Installing DrsMagic
---
How to get my license?
After installation, click "DrsProfile > Update License", fill out the doctor's information > "Save", it will send an email to info@BayViewSoft.com
We will email you the license key, copy and paste to the "License Key" box, save and restart the applicaton.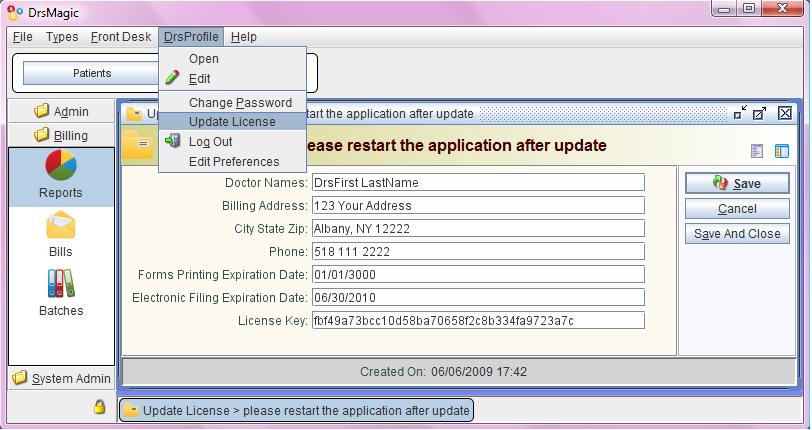 Can I request license key by email?
Yes, you can request your license key by email info@BayViewSoft.com using the following template:
DoctorNames = DrsFirst LastName
BillingAddress = 123 Your Address
BillingCityStateZip = Albany, NY 12222
BillingPhone = 518 111 2222
Why do I see watermark when printing PDF?
You need to get a valid license key.
What if: my address changed, or new doctor added to the clinic
If any information on the license page changes, you need to email
info@BayViewSoft.com
to request a new license key.